Are you looking for a fun team activity? E-Chopper riding is fun and relaxing for everyone! With the electrically driven moped, you whizz silently through the beautiful landscape. E-Chopper riding is possible with small as well as with larger groups. We can arrange the activity in combination with a lunch, dinner, drinks, buffet or party.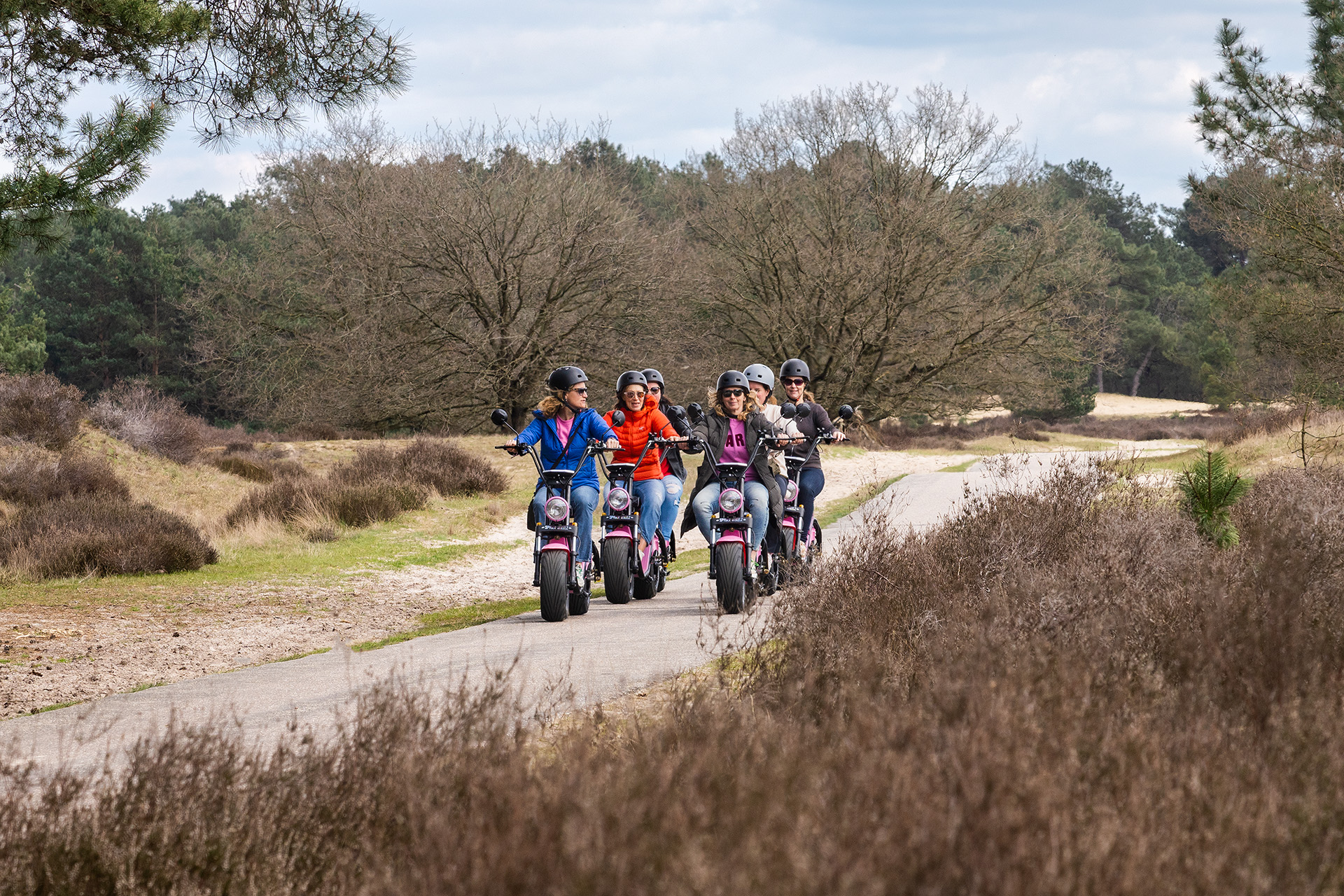 Electric cruising through the Brabant countryside. It can be done! Driving an E-chopper is an experience in itself! It is quiet and has zero emissions. So enjoy the wind through your hair and enjoy a relaxing cruise.
From Strand365 you can take off on your own and make use of various routes. The immediate surroundings of Strand365 are beautiful. You get to see beautiful places that you may not have known existed. You will pass forests, castles, churches and rivers and discover how beautiful the region is. When your tour is over, you can end the successful day or at our beautiful location with a drink, dinner or party.
You need to be at least 18 years old to ride it and you need to have a one year valid driving license. The maximum speed you are allowed to ride is 25 km per hour and we recommend a maximum of 50 to 60 km. An E-chopper is built as a one-person vehicle, children are not allowed on the back.
Our rates:
You can hire an E-chopper 7 days a week from 09.30 in the morning. We use 2 blocks of 3 to 6 hours maximum.
3 hours € 39,00        I        6 hours € 69,00