Strand365 is not only a nice location for individuals… We also offer companies a lot of special options! Whether you are looking for a location for an original company outing, company drinks, company party or are looking for a meeting room, conference location or location for other events, with us it is all possible. 
Active company event Brabant
You will get to know your colleagues from a completely different perspective during one of our fun and challenging team-building activities. Get to work with various tests in Expedition Strand365, beat each other in beach sports such as volleyball or tennis or solve puzzles before the bomb case explodes. You name it, it is possible at Strand365. We are here for all your fun indoor company outings.
Enjoy a delicious lunch, dinner, drinks, buffet or party after or before the activities. All combinations are possible. Let us know your wishes and we will think about you!
Company party or reception
Time for a beach party in Veldhoven! With your feet in the sand and a drink in your hand. Our beach bar can accommodate up to 1200 guests. Ideal for large, but also small groups. A company party in a relaxed beach atmosphere… How unique is that? Your colleagues will certainly remember this.
Meeting room Eindhoven with lunch
Are you looking for a meeting room with lunch, a conference location (a meeting where the latest developments in a field are presented), or are you looking for a room for a product presentation or brainstorming session? Our summer location near Eindhoven is perfect for events such as lectures, meetings, presentations or other meetings with colleagues.
And did you know you can hire our location including lunch, dinner or drinks? A meeting location with lunch, dinner after a lecture or drinks after a product presentation, it's all possible!
Our venue is decorated with style so that you normally do not have to incur any additional costs for decorating the room. We can arrange and furnish it exactly as you wish. Whether you want to organize a company reception or a meeting location, we think along with you! 
Perfectly accessible and free parking
Strand365 is perfectly accessible, located close to the A2/N2 and A67 motorways in Veldhoven and only 5 kilometres from Eindhoven city centre. Eindhoven Airport is 10 minutes away by car and there is a bus stop opposite the location. Strand365 has plenty of free parking spaces.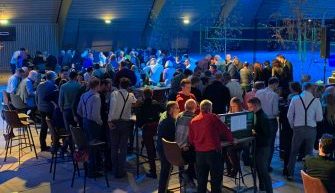 Looking for a unique location for your party? Strand365 is an indoor party location where you stand with your feet in the sand!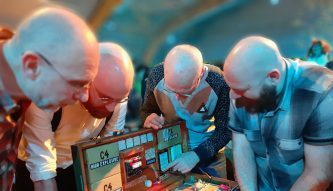 Are you looking for a special location for a meeting, company or product presentation?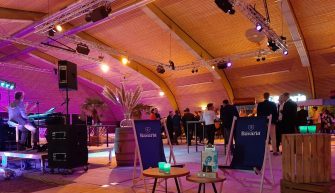 Strand365 in Veldhoven is a relaxed, summery location with ideal facilities for numerous events.