Would you like to end a meeting with a fun team activity? Or are you looking for a company outing at a special location? Strand365 offers teambuilding activities for smaller and larger groups. We can arrange the day in combination with a lunch, dinner, drinks, buffet or party.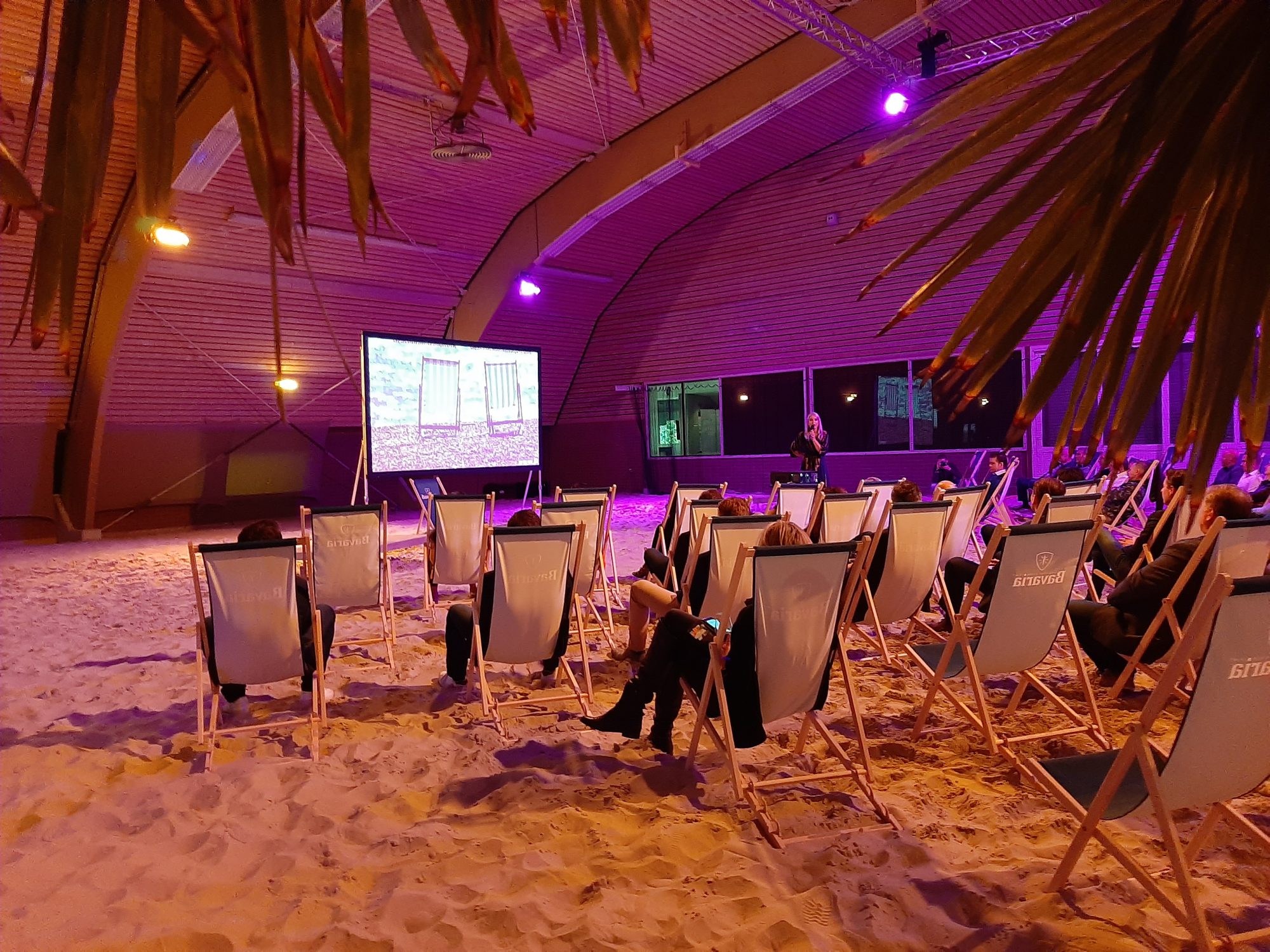 What do the beach and the brain have to do with each other?
Imagine yourself sitting in a beach chair and think about what you do
when you are on the beach. It is directly related to what you do at work. Your brain makes choices every day, whether you are at work, on the beach or somewhere else.
Together with Drs. Chantal van den Berg, Strand365 offers a unique
unique lecture in which we literally let you and your team experience how it
on the beach, and from this experience, how to translate this into your daily practice on the beach.
from this experience how you translate it into your daily work practice. Even when it is
It is -10 degrees outside.
A number of topics from this lecture are:
Lazy brains stop your people going into resistance;

The sandcastle strategy helps to get people out of their seats to answer your questions;

Through focused bobbing, you get your vision implemented effortlessly in every department;

The job of looking around your executive team and keeping them in line.