A mysterious package is delivered to you. In teams, you open this package and what turns out to be wires, buttons, switches and a timer. This can be nothing but a real bomb! A person, called The Mask, contacts you. A man with slightly sadistic traits and an eye for art. He claims to be the creator of this dangerous construction. Will you manage to dismantle it in time?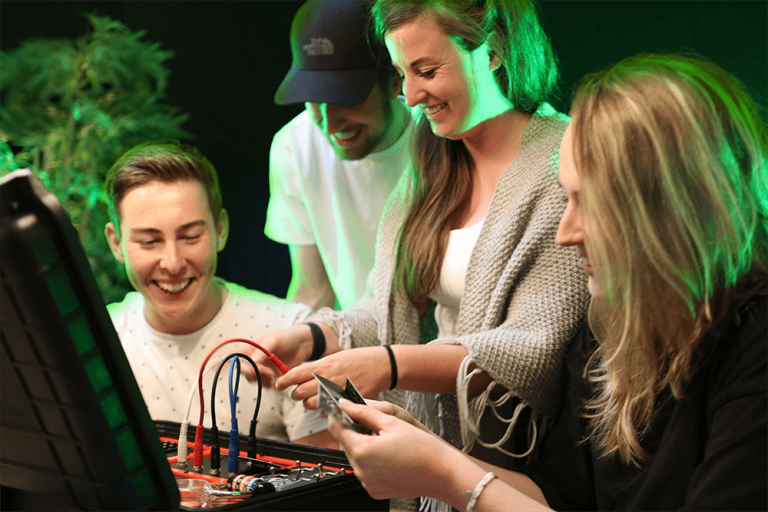 Are you bomb experts? As a team, you have to move quickly as a timer starts counting down to 0. You have 90 minutes to dismantle the bomb and defeat The Mask. Using various puzzles and unique assignments, you will work together under high time pressure. Can you keep your head cool?
Escape room on location at Strand365.
Suitable for large groups of 25 or more.
Challenging Escape games, riddles and puzzles embroiled in a unique storyline.
Are you already getting in the mood for a fun Escape Box? Don't wait any longer and request a personalised customised quote!